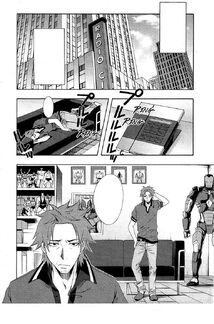 Atsuto Katsuragi is the father of Shuto Katsuragi, Ana Katsuragi, and Yuna Katsuragi. As well as the husband of Nozomi Katsuragi.
He isn't shown until Chapter 54 in Ratman volume 11.
History
It is revealed that he was responsible for the blood transfusion incident that caused his son to have the S gene. However, because this had to be kept in secrecy, he didn't mention it until 10 years after. When Shuto asks him about it.
Ad blocker interference detected!
Wikia is a free-to-use site that makes money from advertising. We have a modified experience for viewers using ad blockers

Wikia is not accessible if you've made further modifications. Remove the custom ad blocker rule(s) and the page will load as expected.